Book Your Visit
Closing 3/16 through 4/30 to mitigate the spread of COVID-19. Read more.

Explore
Elegant Dining on the Delaware
The combination of ambiance, magnificent views and extensive international menu adds to the allure that is The Black Bass Hotel. Join us for lunch, dinner, Sunday Brunch, and don't miss our Locals Night option Monday through Wednesday.
Guests can choose from a variety of dining experiences from our beautiful Main Dining Room with incredible river views, to our rustic Tavern Room and Stone Room, the Private Dining Room ideal for an intimate crowd, Canal Room which is perfect for a larger gathering, our cozy Canal Bar, and of course, our River Deck dining and lounge area.
Book a Table
Soups, Salads & Starters

Soup of the Day 9

Tomato Bisque 9

House-smoked cheddar cheese fritter and basil oil

Seared Sea Scallops 16

Fava bean purée and Tasso ham

Horseradish Stuffed Shrimp 15

Wrapped in bacon with honey mustard sauce

Goat Cheese, Leek and Potato Galette 12

With pistachio crust

Crispy Brussels Sprouts 13

Vermont maple syrup, house-smoked bacon, caramelized red onions and toasted pine nuts

Baby Kale and Roasted Squash Salad 11

Toasted pumpkin seeds, tart apple, dried cranberries and maple butterscotch dressing

Spinach Salad with Crispy Poached Egg 13

Dijon vinaigrette, bacon lardons and shaved Locatelli cheese

Poached Pear and Arugula Salad 13

Crumbled Gorgonzola, spiced walnuts and port wine dressing

Red and Golden Beet Salad 12

Candied red onions, hazelnut crumb, orange segments and honey-orange dressing
Entrées

Charleston Meeting Street Crab, Our Signature Dish 18

Classic au gratin with reduced cream, sharp cheddar cheese and sherry

Jumbo Lump Crab Cake 17

Roasted red pepper beurre blanc and basil coulis; served with rice pilaf and fresh vegetables

Salmon Fillet with Warm Lentil Salad 18

Roasted butternut squash, arugula and an orange honey dressing

Farmhouse Ragú 18

Beef, veal and pork in ragú Bolognese with fresh fettuccini and Locatelli cheese

Slow Cooked Cassoulet 16

White beans, duck confit, pork sausage and lamb

Porcini Rubbed Roasted Chicken Breast 17

Creamy polenta and wild mushroom sauce

Pastrami Seasoned Smoked Salmon Sandwich 15

On marbled rye toast with whole grain mustard sauce, Gruyère cheese and coleslaw; served with onion rings

Porchetta Sandwich 14

Roasted pork, rosemary garlic mayonnaise, broccoli rabe and provolone cheese on a ciabatta loaf; served with French fries

Bass't Cheeseburger on a Pretzel Bun 13

Bacon jam, spiked pickled onion and Vermont cheddar cheese; served with lettuce, tomato, pickle and French fries

Sweet Potato Gnocchi 16

Basil pesto cream, roasted tomatoes and shaved Locatelli cheese
Gluten-Free

Soups, Salads & Starters

Tomato Bisque 9

With basil oil

Seared Sea Scallops 16

Fava bean purée and Tasso ham

Horseradish Stuffed Shrimp 15

Wrapped in bacon with honey mustard sauce

Crispy Brussels Sprouts 13

Vermont maple syrup, house-smoked bacon, caramelized red onions and toasted pine nuts

Baby Kale and Roasted Squash Salad 11

Toasted pumpkin seeds, tart apple, dried cranberries and maple butterscotch dressing

Poached Pear and Arugula Salad 13

Crumbled Gorgonzola, spiced walnuts and port wine dressing

Red and Golden Beet Salad 12

Candied red onions, hazelnut crumb, orange segments and honey-orange dressing

Entrées

Charleston Meeting Street Crab, Our Signature Dish 18

Classic au gratin with reduced cream, sharp cheddar cheese and sherry

Salmon Fillet with Warm Lentil Salad 18

Roasted butternut squash, arugula and an orange honey dressing

Farmhouse Ragú 18

Beef, veal and pork in ragú Bolognese with gluten free pasta and Locatelli cheese

Porcini Rubbed Roasted Chicken Breast 17

Creamy polenta and wild mushroom sauce

Porchetta Sandwich 14

Roasted pork, rosemary garlic mayonnaise, broccoli rabe and provolone cheese on a gluten free roll; served with French fries

Bass't Cheeseburger 13

Bacon jam, spiked pickled onion and Vermont cheddar cheese; served with lettuce, tomato, pickle on a gluten free bun with French fries
Soups, Salads & Starters

Soup of the Day 9

Butternut Soup 10

Apple cider reduction

Horseradish Stuffed Shrimp 15

Wrapped in bacon with honey mustard sauce

Crispy Brussels Sprouts 13

Vermont maple syrup, house-smoked bacon, caramelized red onions and toasted pine nuts

Salt and Peppered Crispy Squid 15

Shallot, garlic and sweet pepper cracklings

Pork Belly Confit 14

Sweet potato caramel, molasses butter and toasted pepitas

Burrata and Broccoli Rabe 13

Grilled Ciabatta bread, honey drizzle and sweet raisins

Baby Kale and Roasted Squash Salad 11

Toasted pumpkin seeds, tart apple, dried cranberries and maple butterscotch dressing

Spinach Salad with Crispy Poached Egg 13

Dijon vinaigrette, bacon lardons and shaved Locatelli cheese

Poached Pear and Arugula Salad 13

Crumbled Gorgonzola, spiced walnuts and port wine dressing

Red and Golden Beet Salad 12

Candied red onions, hazelnut crumb, orange segments and honey-orange dressing
Entrées

Charleston Meeting Street Crab, Our Signature Dish 33

Classic au gratin with reduced cream, sharp cheddar cheese and sherry

Louisiana Redfish in Gumbo Sauce with Crawfish and Crab 35

Crispy roasted okra and Cajun rice

Maine Lobster Fettuccini - Market Price

Whole shelled lobster, jumbo shrimp and sea scallops in a brandied seafood cream with roasted tomato, shaved fennel and frisée

Sautéed Scallops 36

Cauliflower risotto, cremini mushrooms and truffle oil with arugula and citrus

Smoked Maple Glazed Salmon 32

Parsnip purée, candied apples and roasted Brussels sprouts

Swordfish Saltimbocca 33

Prosciutto wrapped, potato gnocchi, sautéed spinach and sage potato chips

Almond Coated Halibut 33

Crispy cauliflower and Thai yellow curry sauce

Braised Short Rib 34

Port wine reduction, caramelized carrots, roasted button mushrooms and red bliss potato

Bass't Grilled Filet Mignon 39

Foie gras maître d'hôtel butter, fig mostarda and Black Bass red wine demi, Yukon Gold mashed potatoes and vegetable du jour

Crispy Duck Breast with Apricot-Plum Sauce 33

Star anise and ginger marinated with caramelized sweet potatoes and sautéed baby kale

Pecan Crusted Rack of Lamb 34

Dijon demi-cream and rosemary scalloped potatoes

Vegan Cassoulet 27

Roasted rutabaga, celery root, butternut and mushroom with white bean, tomato and grilled vegan sausage
Gluten Free

Soups, Salads & Starters

Soup of the Day 9

Butternut Soup 10

Apple cider reduction

Horseradish Stuffed Shrimp 15

Wrapped in bacon with honey mustard sauce

Crispy Brussels Sprouts 13

Vermont maple syrup, house-smoked bacon, caramelized red onions and toasted pine nuts

Salt and Peppered Crispy Squid 15

Shallot, garlic and sweet pepper cracklings

Pork Belly Confit 14

Sweet potato caramel, molasses butter and toasted pepitas

Burrata and Broccoli Rabe 13

Honey drizzle and sweet raisins with Gluten-free crackers

Baby Kale and Roasted Squash Salad 11

Toasted pumpkin seeds, tart apple, dried cranberries and maple butterscotch dressing

Spinach Salad 13

Dijon vinaigrette, bacon lardons and shaved Locatelli cheese

Poached Pear and Arugula Salad 13

Crumbled Gorgonzola, spiced walnuts and port wine dressing

Red and Golden Beet Salad 12

Candied red onions, hazelnut crumb, orange segments and honey-orange dressing

Entrées

Charleston Meeting Street Crab, Our Signature Dish 33

Classic au gratin with reduced cream, sharp cheddar cheese and sherry

Sautéed Scallops 36

Cauliflower risotto, cremini mushrooms and truffle oil

Smoked Maple Glazed Salmon 32

Parsnip purée, candied apples and roasted Brussels sprouts

Swordfish Saltimbocca 33

Mashed potatoes, sautéed spinach and sage potato chips

Almond Coated Halibut 33

Crispy cauliflower and Thai yellow curry sauce

Braised Short Rib 34

Port wine reduction, caramelized carrots, roasted button mushrooms and red bliss potato

Bass't Grilled Filet Mignon 39

Foie gras maître d'hôtel butter, fig mostarda and Black Bass red wine demi, Yukon Gold mashed potatoes and vegetable du jour

Crispy Duck Breast with Apricot-Plum Sauce 33

Star anise and ginger marinated with caramelized sweet potatoes and sautéed baby kale

Vegan Cassoulet 27

With arugula salad
Dessert

Bass't Decadent Signature Mousse Cake* 11

Vanilla bean cake layered with sea salt caramel mousse, vanilla bean mousse and caramel ganache

Caramel Apple Cheesecake 11

Cinnamon oat streusel crunch layered with creamy cheesecake, apple filling and salted caramel

Roasted Pear Honey Tart 11

Pâte sucrée tart filled with sweetened ricotta, honey roasted pears and a port reduction

Pumpkin Pie Verrine* 11

Pumpkin mousse layered with vanilla Chantilly whipped cream, pumpkin cake, apple cider caramel, topped with toasted pecans and cinnamon sugared puff pastry

Chocolate S'mores Delight 11

Graham cracker crust, chocolate pot de crème, dark chocolate mousse topped with torched homemade marshmallow

Crème Brûlée* 11

Traditional crème brûlée accompanied with gluten-free biscotti and fresh fruit

House-Made Gelato, Ice Cream & Sorbets* 11

Gelato Choices: Rocky Road, Mint Chocolate Chip; Ice Cream Choices: Cinnamon, Vanilla and Chocolate; Sorbet Choices: Raspberry (Dairy Free)
Starters

Creole Onion Soup 9

Gruyère, provolone and Locatelli cheeses

Baby Kale and Roasted Squash Salad 11

Toasted pumpkin seeds, tart apple, dried cranberries and maple butterscotch dressing

Red and Golden Beet Salad 12

Candied red onions, hazelnut crumb, orange segments and honey-orange dressing

Jumbo Lump Crab Cake 17

Roasted red pepper beurre blanc and basil coulis

Basket of French Fries 6

With catsup

Beer Battered Onion Rings 6

With Ranch dressing
Shared Plates

Charcuterie Plate 17

Country pâté, speck ham and pork rillettes; served with crostini, pickled fennel and cranberry mustard

Mediterranean Antipasto 15

Roasted garlic hummus, baba ghanoush, tabbouleh salad and grilled pita

Artisanal Cheese Plate 18

Stilton with port drizzle, cave-ripened Humboldt Fog and Grafton smoked cheddar with fig jam, crostini and grapes
Pub Fare

Fish and Chips 16

Cod battered in American pale ale; served with fries, red cabbage slaw and herb tartar sauce

Salmon Fillet with Warm Lentil Salad 18

Roasted butternut squash, arugula and an orange honey dressing

Beef Bourguignon 18

With Yukon Gold mashed potatoes and vegetable du jour

Slow Cooked Cassoulet 16

White beans, duck confit, pork sausage and lamb

Louisiana Chicken Fricassee 16

Slow cooked braised chicken with caramelized vegetables and rich creole gravy; served with rice

House Smoked Grilled Pastrami Rueben 14

With sauerkraut, Swiss cheese and Russian dressing served on grilled marbled rye bread with onion rings

Bass't Cheeseburger 13

Bacon jam, spiked pickled onion and Vermont cheddar cheese; served on a pretzel bun with French fries

Slider Trio 14

A daily selection from Chef's repertoire; served on mini Brioche rolls

Wild Mushroom Ravioli 16

Smoked garlic, mushroom cream sauce
Gluten-Free

Starters

Creole Onion Soup 9

Gruyère, provolone and Locatelli cheeses

Baby Kale and Roasted Squash Salad 11

Toasted pumpkin seeds, tart apple, dried cranberries and maple butterscotch dressing

Red and Golden Beet Salad 12

Candied red onions, hazelnut crumb, orange segments and a honey-orange dressing

Basket of French Fries 6

With catsup

Shared Plates

Charcuterie Plate 17

Country pâté, speck ham and pork rillettes; served with gluten free crackers, pickled fennel and cranberry mustard

Mediterranean Antipasto 15

Roasted garlic hummus, baba ghanoush and tabbouleh salad

Artisanal Cheese Plate 18

Stilton with port drizzle, cave-ripened Humboldt Fog and Grafton smoked cheddar with fig jam, gluten free crackers and grapes

Pub Fare

Salmon Fillet with Warm Lentil Salad 18

Roasted butternut squash, arugula and an orange honey dressing

Beef Bourguignon 18

With Yukon Gold mashed potatoes and vegetable du jour

Porchetta Sandwich 14

Roasted pork, rosemary garlic mayonnaise, broccoli rabe and provolone cheese on a gluten free roll served with French fries

Bass't Cheeseburger 13

Bacon jam, spiked pickled onion and Vermont cheddar cheese; served on a gluten-free bun with French fries
For some of us, a laid-back Sunday brunch is one of the most important meals of the week. Brunch is a meal meant for lingering over – add Champagne – and it becomes clear that a laid back meal is the perfect way to end the week.



4 Courses/Prix Fixe $37.50 per person

Sunday Brunch Menu

First Course – Choice of:

House‐Smoked Salmon Lox and Bagel

With capers, onions and cream cheese

Warm Apple Crêpe with Mascarpone Cheese and Caramel Drizzle

Bass't Liver Pâté and Smoked Salmon Mousse

Served with crostini

Yogurt and House-Made Granola

With seasonal fruit

Second Course

Cranberry Crème Fraîche Parfait

Third Course – Entree Choices:

Classic Eggs Benedict

Served with home fries

Quiche of the Day

Served with mixed green salad and balsamic vinaigrette

Southern Fried Eggs with Sausage Gravy and Biscuits

Fried eggs layered over buttermilk biscuits and topped with gravy

Steak and Eggs

Petite filet with two eggs any style; served with mushroom demi-glace and home fries

Choice of Omelet:

• Seafood Newburg - Shrimp and crabmeat in a cognac cream
• Western with sharp cheddar cheese
• Spinach, mushroom and onion with Gruyère cheese
• Roasted red pepper, caramelized onion and smoked Gouda
• Tomato, Kalamata olive, feta cheese and herbs

Challah French Toast

Served with Vermont maple syrup and choice of breakfast meat

Charleston Shrimp and Grits

Cheddar cheese grits topped with sautéed spicy shrimp in a roasted tomato cream sauce; 
served with seasonal vegetables

Huevos Rancheros with Avocado-Tomatillo Salsa

Served with flour tortilla and refried beans

Jumbo Lump Crab Cake

With roasted red pepper beurre blanc and basil coulis; served with rice pilaf and seasonal vegetables

Bass't Cheeseburger on a Pretzel Bun

Bacon jam, spiked pickled onion and Vermont cheddar cheese; served with lettuce, tomato, pickle and French fries

Chicken Waldorf Salad

Grilled chicken breast, walnuts, grapes and green apples

Dessert

Bass't Signature Mousse Cake*

Vanilla bean cake layered with sea salt caramel mousse, vanilla bean mousse and caramel ganache

Pumpkin Pie Verrine*

Pumpkin mousse layered with vanilla Chantilly whipped cream, Pumpkin cake, apple cider caramel, topped with toasted pecans

Triple Chocolate Cake

Three mousses: dark chocolate, milk chocolate and vanilla mousse layered with chocolate cake

Crème Brûlée*

Traditional crème brûlée accompanied with gluten-free biscotti and fresh fruit
Weekend Afternoon Menu

Baby Kale and Roasted Squash Salad 11

Toasted pumpkin seeds, tart apple, dried cranberries and maple butterscotch dressing

Spinach Salad with Crispy Poached Egg 13

Dijon vinaigrette, bacon lardons and shaved Locatelli cheese

Basket of French Fries or Beer Battered Onion Rings 6

Fries served with ketchup; onion rings served with ranch dressing

Jumbo Lump Crab Cake 17

Roasted red pepper beurre blanc and basil coulis; served with rice pilaf and fresh vegetables

Bass't Cheeseburger on a Pretzel Bun 13

Bacon jam, spiked pickled onion and Vermont cheddar cheese; served with lettuce, tomato, pickle and French fries

Shared Plates

Mediterranean Antipasto 15

Roasted garlic hummus, baba ghanoush, whipped feta and grilled pita


Artisanal Cheese Plate 18

Stilton with port drizzle, cave-ripened Humboldt Fog and Grafton smoked cheddar; served with fig jam, crostini and grapes

Charcuterie Plate 17

Country pâté, speck ham and pork rillettes; served with crostini, pickled fennel and cranberry mustard
Specialty Cocktails

Apple Cider Mimosa 14

Cinnamon sugar rimmed glass filled with Hacienda sparkling wine and apple cider

Jack's Old Fashioned 13

A farm to table cocktail using Dad's Hat Black Label Rye, just the way Jack likes it. Muddled orange, cherries, sugar, Woodford Reserve Barrel Aged Cherry Bitters and topped with club soda

Bass'hattan 14

Woodford Reserve Bourbon and Antica Vermouth with a dash of Woodford Reserve Barrel Aged Cherry Bitters

Pumpkin White Russian 14

Keystone Rail Vodka, Pumpkin Baileys and a splash of Kahlua served over ice

Bass'tini 13

Earl Gray Tea infused Beefeater Gin, simple syrup and lemon juice

Honey Pear Margarita 14

Casamigos Tequila and pear juice with a splash of Triple Sec and honey topped with sour mix and club soda

Frenchie 14

Vanilla Vodka, Chambord Liqueur and Hacienda sparkling wine with a splash of pineapple juice
Draft, Bottled & Craft Beers

Draft Beer

Bass Ale 7

5% - malty with hints of toffee and mild hoppy flavors

Stella Artois 8

5% - light bodied and mildly bitter with crisp apple undertones

Guinness Stout 8

5.6% - classic Irish dry stout. Dark, malty and smooth

Sam Adams Seasonal 8

Limited release varieties for each season

Yards IPA 8

7% - lightly citrus with strong dry hops

Bottled Domestic Beer

Coors Light 5

4.2% - clean, crisp, easy drinking

Yuengling Lager 5

4.4% - toasted malt, balanced, cluster and cascade hops

Heineken 6

5% - the archetypal lager, strong and bitter

Shock Top Summer Shandy 6

4.2% - citrus peels, lemon and a hint of sweetness

St. Pauli Girl 5

non-alcoholic

Craft Beer

Voodoo Ranger Imperial IPA 7

9% - fresh cut pine and citrus flavors, rich and delicious

Fat Tire Amber Ale 6

5.2% - toasty malt forward, slightly bitter baking spices

Goggle Fogger German Hefeweizen 7

5.4% - light aromas of wheat, bubblegum, clove and spice

Type A India Pale Ale 8

7% - intense hop aroma, flavor and dry finish

Summer Love Golden Ale 7

5.2% - earthy and citrus hop flavors of lemon and pine

Troegs Perpetual IPA 7

7.5% - citrus rind, pine balm & tropical fruit

Mango Cart 7

4% - light wheat ale with fresh mango flavor, crisp and refreshing

Stone IPA 7

7.7% - citrusy, tropical and piney

Chimay 12

9% - mulled spices and caramel
Wine - Half Bottle

Frog's Leap Sauvignon Blanc, Napa Valley, California

37 per half bottle

Duckhorn Migration Chardonnay, Russian River Valley

45 per half bottle

Adelsheim Pinot Noir, Willamett Valley, Oregon

46 per half bottle

Frank Family Cabernet Sauvignon, Napa Valley

55 per half bottle

Moet Chandon Imperial Brut, Champagne

50 per half bottle

La Marca Prosecco

13 per half bottle
White Wine

Sparkling Wines

Hacienda "Champenoise Method" Brut Sparkling, California

11 per glass, 34 per bottle

Cielo Prosecco, Italy

38 per bottle

Cleto Chiarli Rosé Brut de Noir, Italy

38 per bottle

Casa del Mar Blanc de Blanc Brut Cava, Spain

42 per bottle

Moët Chandon Imperial Brut, Champagne

100 per bottle

Pinot Grigio, Pinot Blanc & Pinot Gris

Canaletto Pinot Grigio, Italy

10 per glass, 32 per bottle

Ritratti Pinot Grigio, Italy

39 per bottle

Santa Margherita Pinot Grigio, Italy

58 per bottle

Adelsheim Pinot Gris, Oregon

45 per bottle

Sauvignon Blanc

Stoneburn Sauvignon Blanc, Marlborough, New Zealand

11 per glass, 34 per bottle

Morgan Sauvignon Blanc, Monterey, California

45 per bottle

Jean Marc Crochet Sancerre, Loire Valley, France

49 per bottle

Frog's Leap Sauvignon Blanc, Napa Valley, California

58 per bottle

Cade Estate Sauvignon Blanc, Napa Valley, California

65 per bottle

Chardonnay

Capitelles Des Fermes, Chardonnay, France

10 per glass, 32 per bottle

Mommessin Macon Village, Burgundy, France

35 per bottle

Black Bass Proprietary Chardonnay, Sonoma, California

12 per glass, 38 per bottle

Ca'Momi Chardonnay, Napa Valley, California

45 per bottle

Morgan "Metallico" Chardonnay, Monterey, California

50 per bottle

J. Moreau & Fila Chablis, Burgundy, France

60 per bottle

DeLoach "Russian River" Chardonnay, Russian River Valley, California

65 per bottle

Truchard Vineyards Chardonnay, Carneros, California

70 per bottle

Shafer "Red Shoulder Ranch" Chardonnay, Napa Valley, California

100 per bottle

Frank Family Chardonnay, Napa Valley, California

110 per bottle

Other Whites of Interest

Escudo Real, Vinho Verde, Minho Portugal

32 per bottle

Lionel Osmin "DRY" Rose, South West France

10 per glass, 33 per bottle

Urban Riesling, Mosel, Germany

10 per glass, 33 per bottle

Trisaetum, Dry Riesling Estate Ribbon Ridge

57 per bottle

Ruby Donna Moscato, Italy

33 per bottle

Lucas & Lewellen Rose of Pinot Noir, Santa Barbara County

39 per bottle
Red Wine

Pinot Noir

Bogle Pinot Noir, California

11 per glass, 36 per bottle

Sileni Estate Pinot Noir, New Zealand

37 per bottle

Pino Pinot Noir, Oregon

14 per glass, 45 per bottle

Mommessin "La Cle Saint Pierre" Pinot Noir

50 per bottle

Lucas & Lewellen "Goodchild" Pinot Noir Santa Barbara

67 per bottle

Adelsheim Pinot Noir, Willamette Valley, Oregon

80 per bottle

Duckhorn Goldeneye Pinot Noir, Anderson Valley, California

95 per bottle

Merlot

DeLoach "Heritage Reserve" Merlot, California

12 per glass, 35 per bottle

Ca'Momi Merlot, Napa Valley

45 per bottle

Mill Creek Estate Dry Creek Valley

55 per bottle

Truchard Merlot, Carneros

75 per bottle

Frog's Leap Merlot, Napa Valley

95 per bottle

Rombauer Merlot, Napa Valley

125 per bottle

Cabernet Sauvignon

Grayson Cellars Cabernet Sauvignon, California

11 per glass, 32 per bottle

Black Bass Hotel Cabernet Sauvignon, Central Coast

12 per glass, 38 per bottle

Schild Estate Cabernet Sauvignon, Barossa Valley, Australia

38 per bottle

Mill Creek Cabernet Sauvignon, Sonoma Valley

15 per glass, 55 per bottle

Ca'Momi Cabernet Sauvignon, Napa Valley

57 per bottle

Hunt & Harvest Cabernet Sauvignon, Napa Valley

62 per bottle

Truchard Vineyards Cabernet Sauvignon, Carneros

67 per bottle

Farmstead Cabernet Sauvignon, Napa Valley

75 per bottle

Canvasback "Red Mountain" Cabernet Sauvignon, Washington State

85 per bottle

Frank Family Cabernet Sauvignon, Napa Valley

110 per bottle

Neal Family Cabernet Sauvignon, Napa Valley

125 per bottle

Cade Cabernet (Plumpjack Vineyards), Napa Valley

200 per bottle

Bordeaux & Meritage

Chateau Blouin Haut Medoc, Bordeaux, France

35 per bottle

Chateau Tour Renaissance Saint-Emilion Grand Cru, Bordeaux, France

57 per bottle

Chateau Gaudin, Pauillac, Bordeaux, France

95 per bottle

Trefethen "Double T" Meritage, Napa Valley

14 per glass, 45 per bottle

Malbec, Shiraz, Syrah & Zinfandel

San Huberto "Reverva" Malbec, Argentina

10 per glass, 32 per bottle

Bodega Noemia "A Lisa" Malbec, Patagonia, Argentina

47 per bottle

Schild Estate Shiraz, Barossa Valley, Australia

45 per bottle

Truchard Syrah, Napa Valley, California

50 per bottle

DeLoach "Russian River" Zinfandel, Russian River Valley

50 per bottle

Frank Family Zinfandel, Napa Valley, California

75 per bottle

Other Reds of Interest

Garofoli Montereale Sangiovese, Italy

10 per glass, 35 per bottle

Cune Crianza Rioja, Tempranillo, Spain

35 per bottle

The Shepherd Estate, Napa Valley, California

65 per bottle

Cent'anni Amarone della Valpolicella, Italy

85 per bottle

Ceralti "Alfeo" Super Tuscan, Bogheri, Tuscany, Italy

90 per bottle

Rivetto "Serralunga" Barolo, Piedmont, Italy

100 per bottle

Ferraton "Le Parvis" Chateauneuf du Pape, Rhone Valley, France

100 per bottle
Served Monday through Saturday from 11:30 am - 3 pm
Served Monday through Saturday from 11:30 am - 3 pm
Served Monday through Saturday from 11:30 am - 3 pm
Served Monday through Saturday from 11:30 am - 3 pm
Dinner is Served Monday through Saturday from 11:30 am - 3 pm
Dinner is served Monday through Thursday from 5:30 - 9 pm
Friday & Saturday from 5:30 - 10 pm | Sunday from 4:30 - 8:30 pm
Dinner is served Monday through Thursday from 5:30 - 9 pm
Friday & Saturday from 5:30 - 10 pm | Sunday from 4:30 - 8:30 pm
Dinner is served Monday through Thursday from 5:30 - 9 pm
Friday & Saturday from 5:30 - 10 pm | Sunday from 4:30 - 8:30 pm
* denotes Gluten-Free dessert
Served Monday through Thursday from 3 - 9 pm | Friday from 3 - 10 pm
Served Monday through Thursday from 3 - 9 pm | Friday from 3 - 10 pm
Served Monday through Thursday from 3 - 9 pm | Friday from 3 - 10 pm
Served Monday through Thursday from 3 - 9 pm | Friday from 3 - 10 pm
Served Monday through Thursday from 3 - 9 pm | Friday from 3 - 10 pm
Sunday Champagne Brunch | 11 am - 2:30 pm | 4 courses | Prix Fixe $37.50 per person
Sunday Champagne Brunch | 11 am - 2:30 pm | 4 courses | Prix Fixe $37.50 per person
Champagne included

* denotes gluten-free dessert
Served Monday - Wednesday | 3 courses | Prix Fixe $35 per person
Speak to your server for details
Available in the Tavern, at the bar and on the River Deck.
Served Saturdays from 3 - 5 pm and Sundays from 2:30 - 4 pm
Speak to your server for details
Speak to your server for details
Speak to your server for details
Vintages available upon request
Vintages available upon request
Vintages available upon request
Resources
Connect with us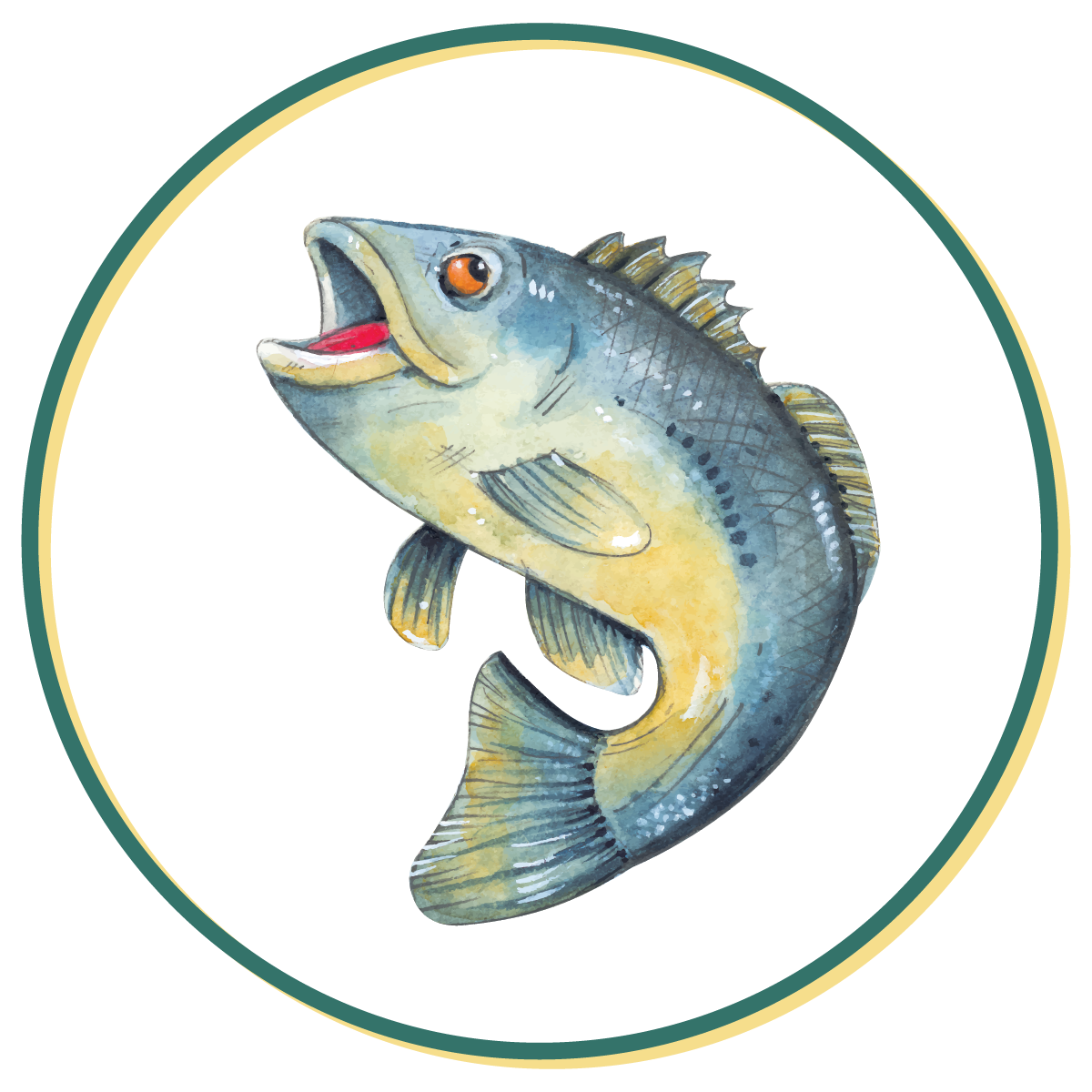 Other Locations
Join our email list